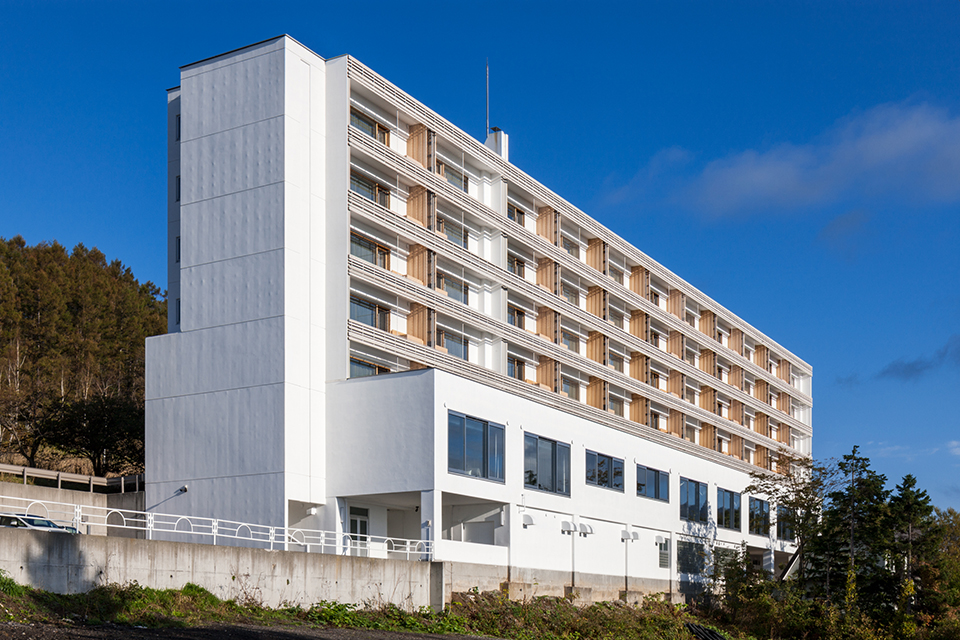 TEL:+81-142-89-3333
FAX:+81-142-89-3332
Check in15:00
Check out12:00
Overview
The fusion of Lake Toya's nature and contemporary "Wa" design.
Welcome to WE Hotel Toya.
Here you can have time to refresh your mind and body, wrapped in the serene air of Lake Toya.
A stylish space designed by Mr. Kengo Kuma, a master of "Wa", is a modern style that provides the warmth of tree in the whole building.
Here you can enjoy high quality resort stay and you will be healed by the view of Lake Toya which changes its appearances every season.
Access
By Train
About 30 minutes by free shuttle bus (advance reservation system) from JR Toya Station.
By Car
Sapporo:Route230 No.2 about 2hours〜Abuta Toyako Inter〜About 20minutes〜WE HOTEL TOYA
Hakodate:about 2hours 15minutes〜Abuta Toyako Inter〜About 20minutes〜WE HOTEL TOYA